13.02.12
«NPZ» at the international exhibition in Las Vegas
From 17 to 20. January 2012 the largest worldwide exhibition of weapons, ammunition, outdoor equipment and optics «Shot Show-2012» had been held in Las Vegas (USA). Location of the exhibition – Sands Expo and Convention Center… There were 1600 companies from more than 100 countries which participated in the exhibition. PJSC "PA "Novosibirsk Instrument-Making Plant" was represented by the First Deputy Chief Engineer – Chief Production Engineer Yuri A. Tryasov and the Head of Foreign Trade Department Sergey V. Dresvyannikov.
Our products were exposed at the stand of an American company Sporting Supplies International (SSI) Corp. The following devices were demonstrated at the exposition: PN-14K, PN21K, PN-19K-3, PN6K, PO4x24, PO3-9x24, PO1.5-4.5x16, PU3.5x22, - together with the advertising brochures for the NPZ products.
It is important to mention that such large manufacturers and retailers of optic and optoelectronic products as ATN, ITT, Nivisys, Night Optics USA, Millet Engineering, Trijicon (USA), Carl Zeiss Optronics (Germany) etc. took part at the exhibition as well.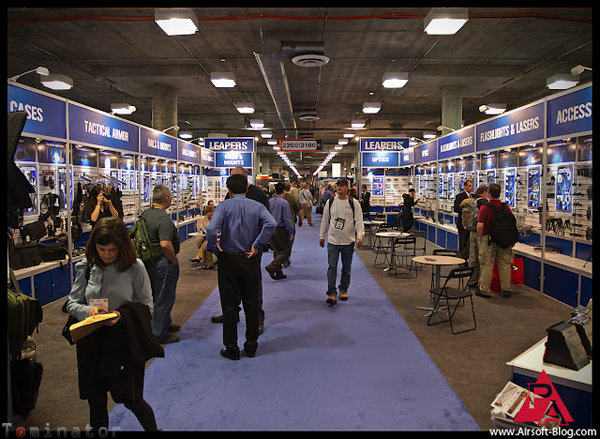 During the exhibition representatives of PJSC "PA "NIMP" conducted negotiations with our company's foreign partners, whom we supply our optical and optical-electron products, and agreed directions of the further cooperation. In particular, there were meetings with officials form such companies as: Savminter Enterprises Ltd. (Canada), Bering Optics (USA), MABRUMA Ltd. (Mexico), Century International Arms Inc. (USA), Newcon Optik (Canada), Aboard Trade Group Inc. (USA), RLT MILENIUM SAC (Peru), Beijing CBT Machine & Electric Equipment Ltd. (China).
For developing international cooperation between PJSC "PA "NIMP" and its foreign partners like SSI and others the experts in small arms, ammunition and optics, correspondents of Inter Media Outdoors, "Shotgun News" magazine and "Guns and Ammo" TV-channel David M. Fortier and Mark Vorobiev, were invited to get to know with the NPZ products. The experts were introduced to the brochures of new developments of our enterprise, which were lively discussed. We also got some recommendations regarding promotion of our products in the American market. During meetings there were discussed technical characteristics of the devices (reticles' location in pancratic scopes, adjustment mechanism's location in PSU scope, PSU reticle configuration and application of quick-detachable mount, using bolometers in thermal imaging devices). The experts were positively surprised with the fact that our enterprise applies its own Autogating technology in some of our products. Summing up results of the meeting the experts made an affirmative conclusion concerning directions of developments of our new production and confirmed the outlook for cooperation with PJSC "PA "NIMP".

To pass to the list of news